AIR QUALITY PRODUCTS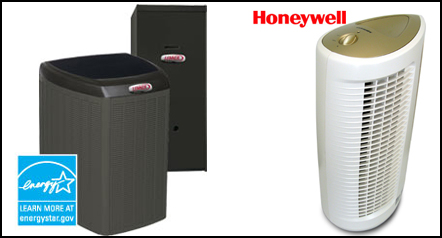 HUMIDIFIERS AND AIR CLEANERS:
A Humidifier evenly distributes moisture throughout your home to help with irritated sinuses, noses, or throats; itchy skin; static electricity; cracked woodwork, wallpaper, and paint; and other problems associated with dry, heated air. The humidifier will even help you save money on your energy bills since humidified air actually feels warmer than dry air – so your thermostat can be set at a lower temperature.
Air Cleaners remove airborne particles as small as 0.01 microns, including smoke and dust particles normal disposable filters can't. The air filter cells of this air cleaner can also be washed, saving you money on replacements.